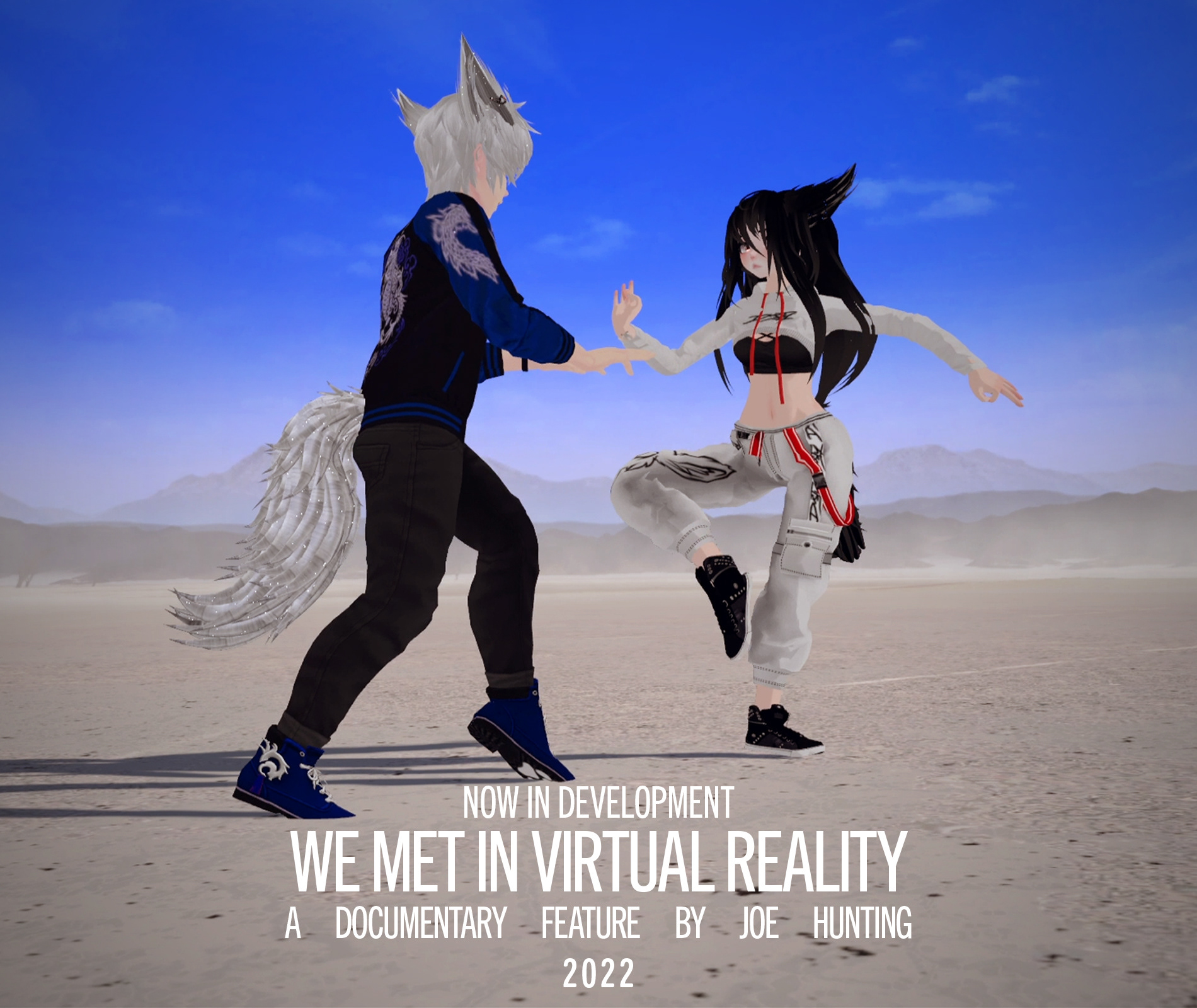 'We met in Virtual Reality' is an enchanting feature length documentary following the unseen lives of those building relationships, communities and online worlds inside the leading social Virtual Reality platform VRChat.
Filmed entirely inside VRChat using cinematic virtual cameras during the Covid lockdown crisis, this film is a deeply intimate and immersive time capsule of social VR at it's most precious. Capturing utopian joys and real tragedies from a cast of globally diverse VR users, exploring the technology in different ways from underground clubs to classrooms.
Now in development. Releasing 2022.
Directed, shot, edited by Joe Hunting
​​​​​​​