The Para-Real, "It's Weird, Ok!? I Get It's Weird!": Finding the Self in the Para-Real with VR Documentarian Joe Hunting.
An immersive livestream discussion on the subject of self discovery and intimacy inside VR, between myself and system theorist Cade Diehm. The video begins with a reflection on my debut short A Wider Screen after the film was screened as part of the stream. Hosted by The New Design Congress, Reclaim Futures & Underscore.
Streamed live on 23 / 05 / 2021
Imagine Film Festival, STRIKING VIPERS panel.
A panel discussion on the subject of virtual embodiment featuring immersive theatre actress Deirdre Lyons, social VR researcher Dhoya Snijders, VR experience director Daniëlle Hooijmans and myself. Hosted by Stanislaw Liguzinski, for Imagine Film Festival 2021.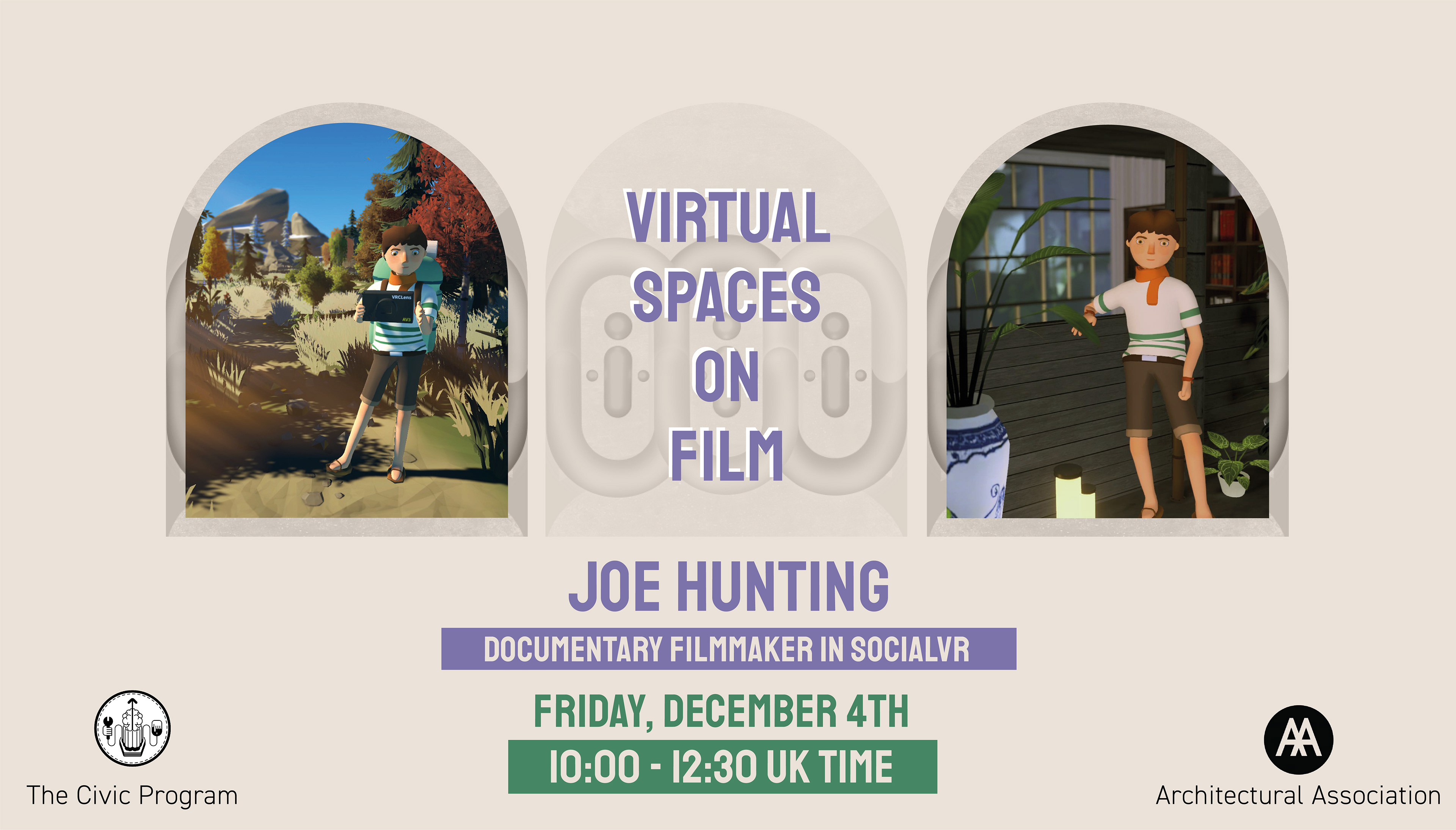 Architectural Association Civic Program, Virtual Spaces on Film.
I gave a presentation for the AA Civic Program about how I use VRChat worlds to help direct documentary stories, followed by a seminar and class tour around various VRChat worlds.
Raindance Immersive, Virtually Speaking panel.
Virtually Speaking featured at Raindance Immersive, hosted inside VRChat. The cast and I discussed our memories creating the series.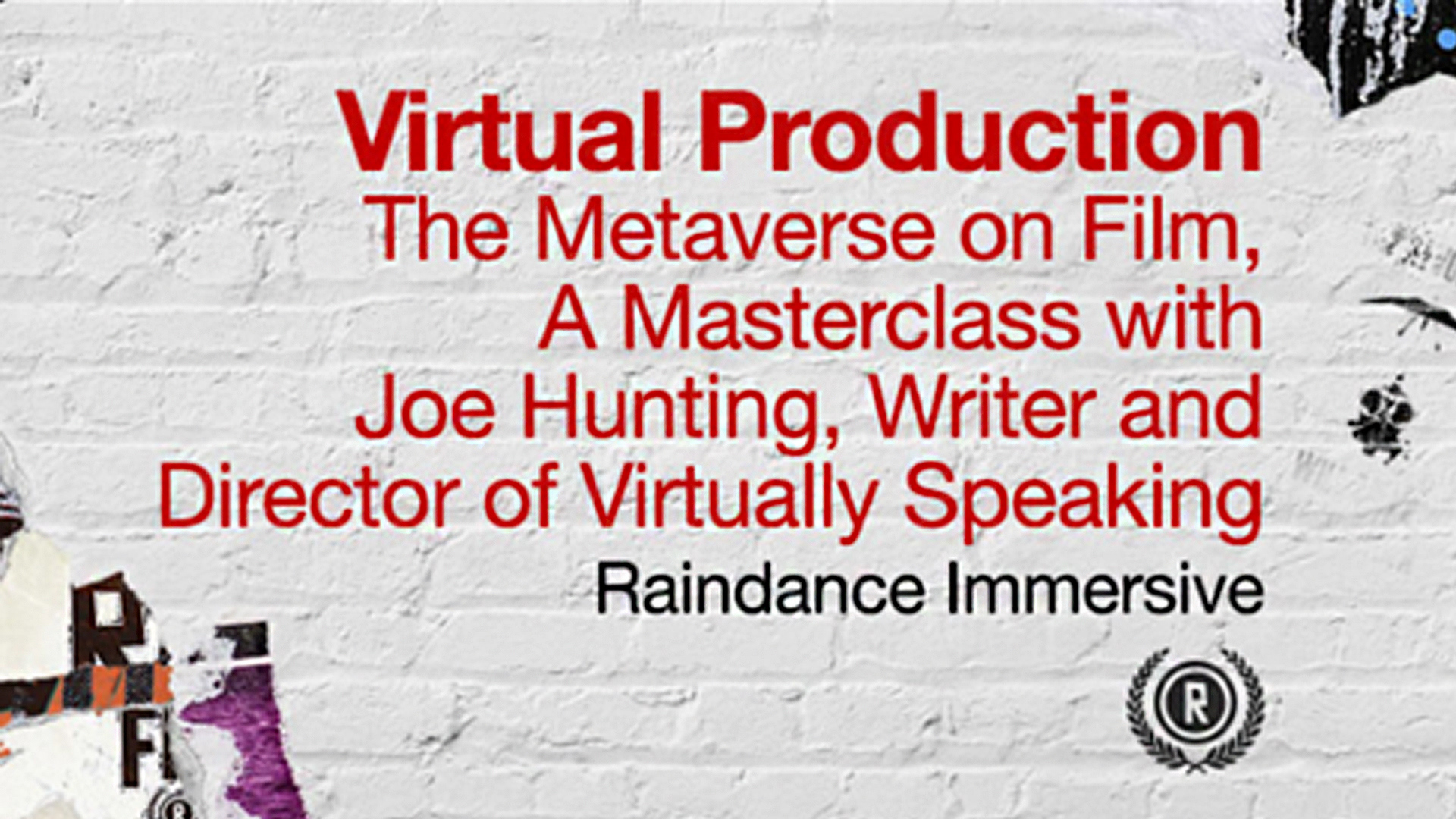 Raindance Immersive, Virtual Production: The Metaverse on Film.
I gave a presentation as part of the Raindance Immersive 2020 Masterclasses, hosted by festival curator

Maria Rakusanova. I discuss my journey creating documentaries inside VR, and how I filmed the Raindance Immersive VRChat world trailer. 
ZeroEvent,

F

ilmmaking inside VRChat with Joe Hunting.
I gave a presentation as part of the XRCrowd's ZeroEvents, hosted by Michael Barngrover, about my journey creating documentaries films inside social VR platform VRChat.