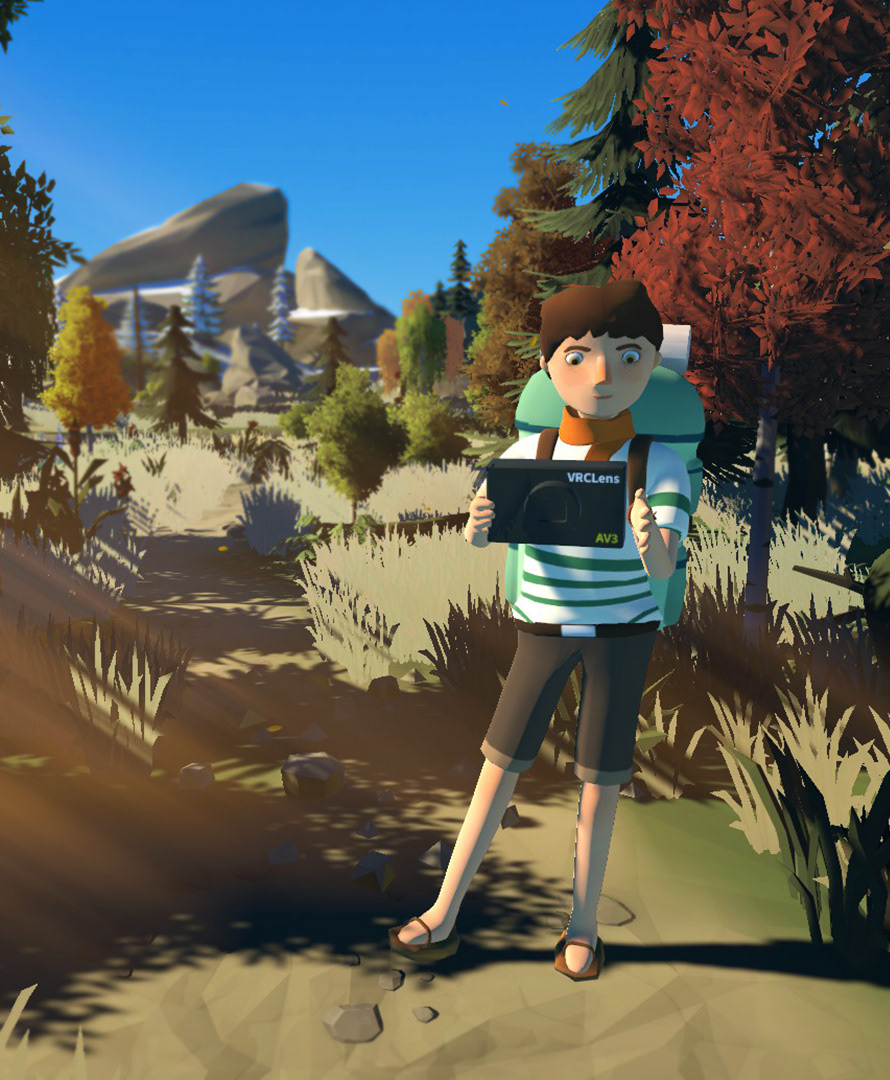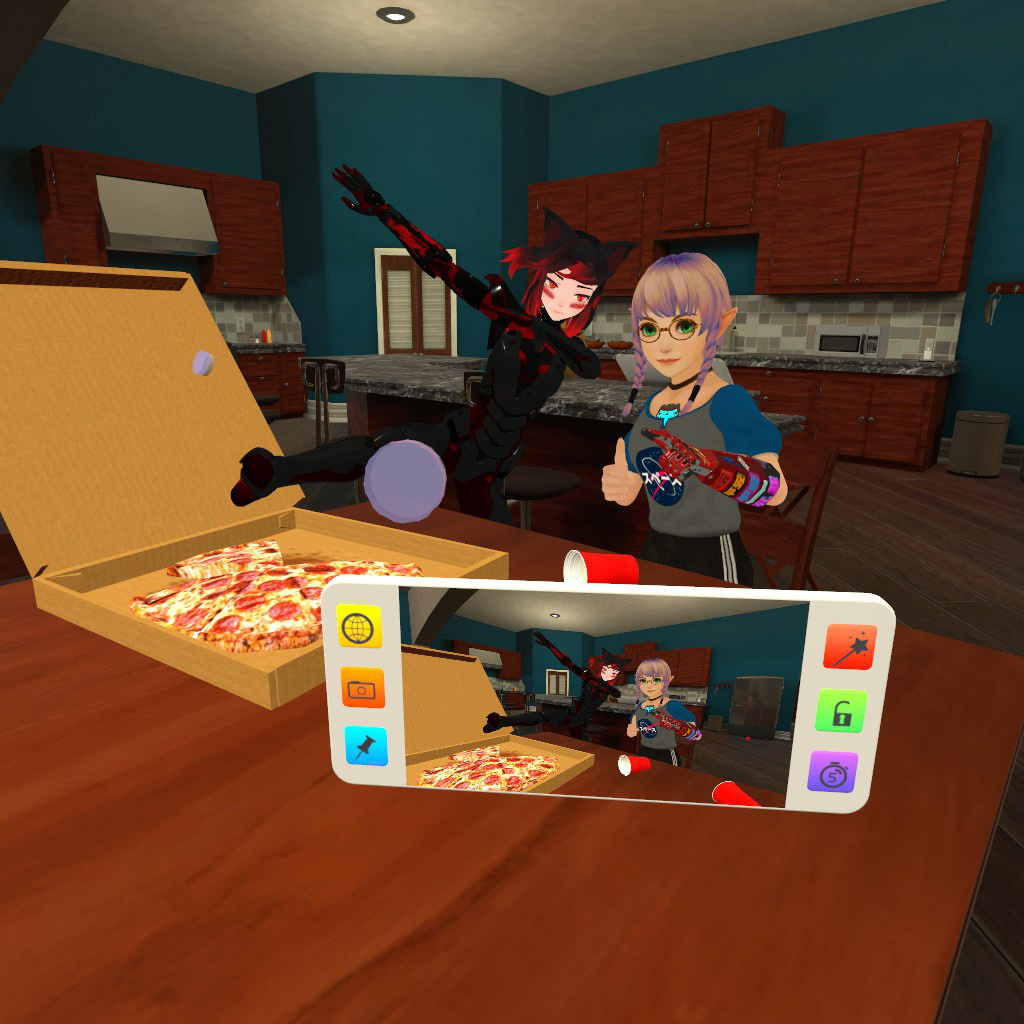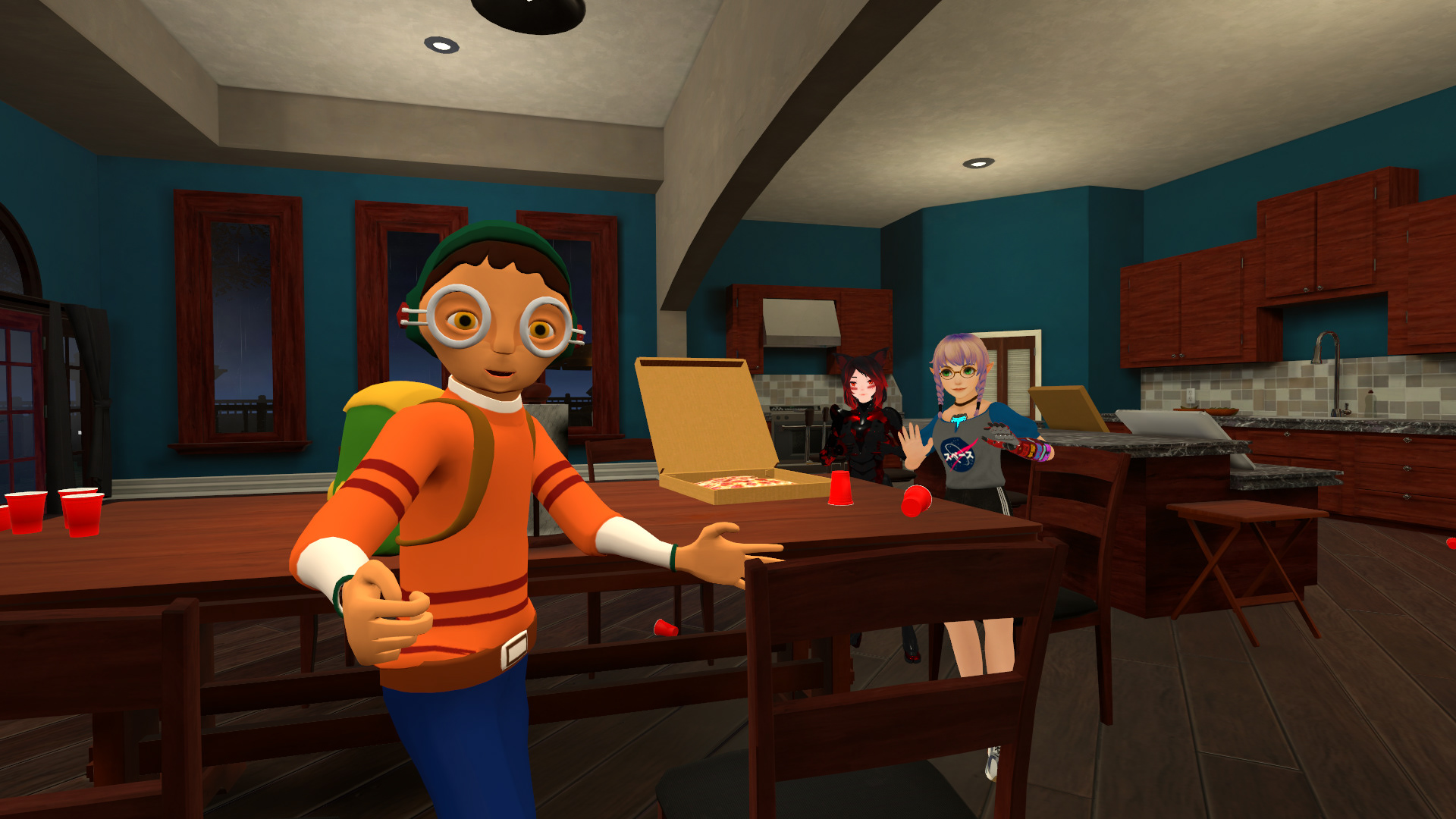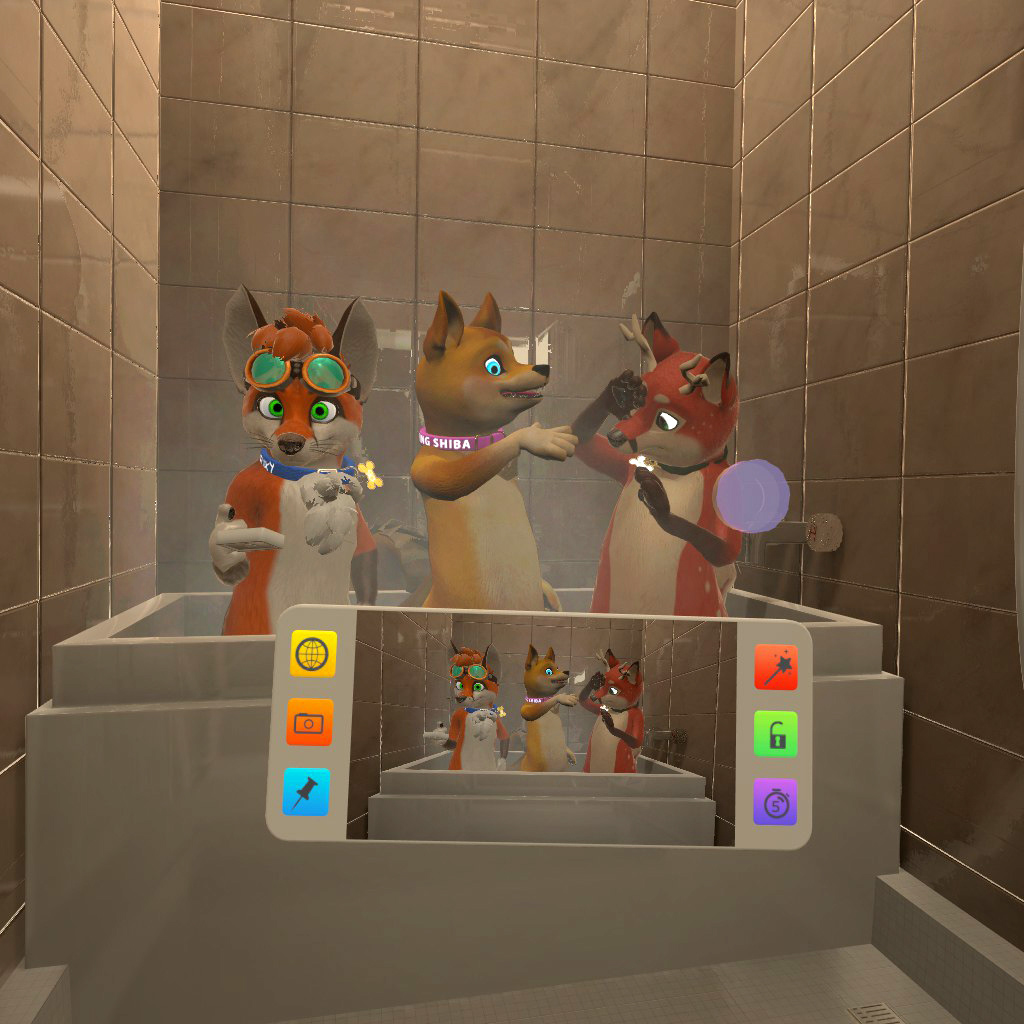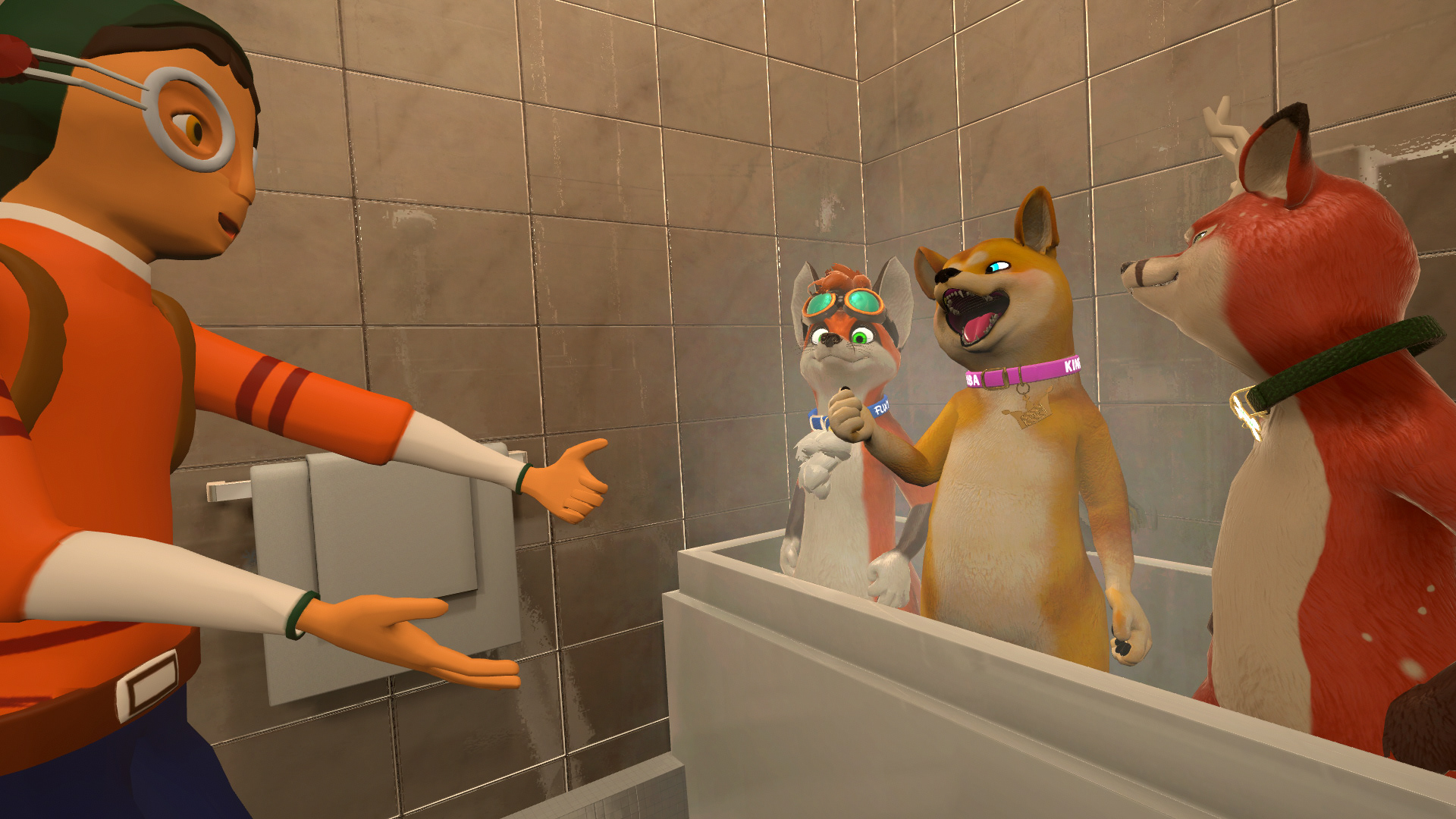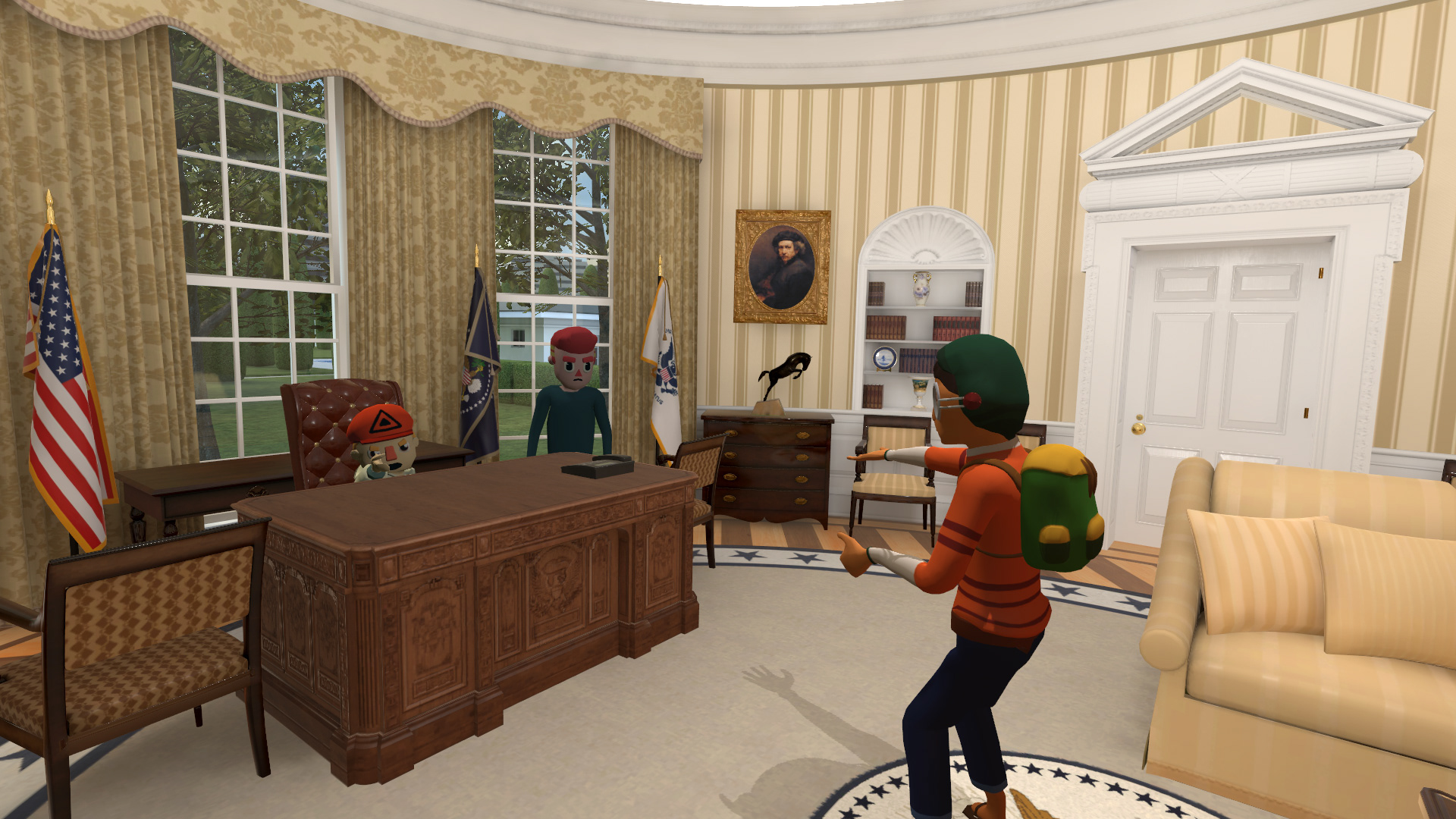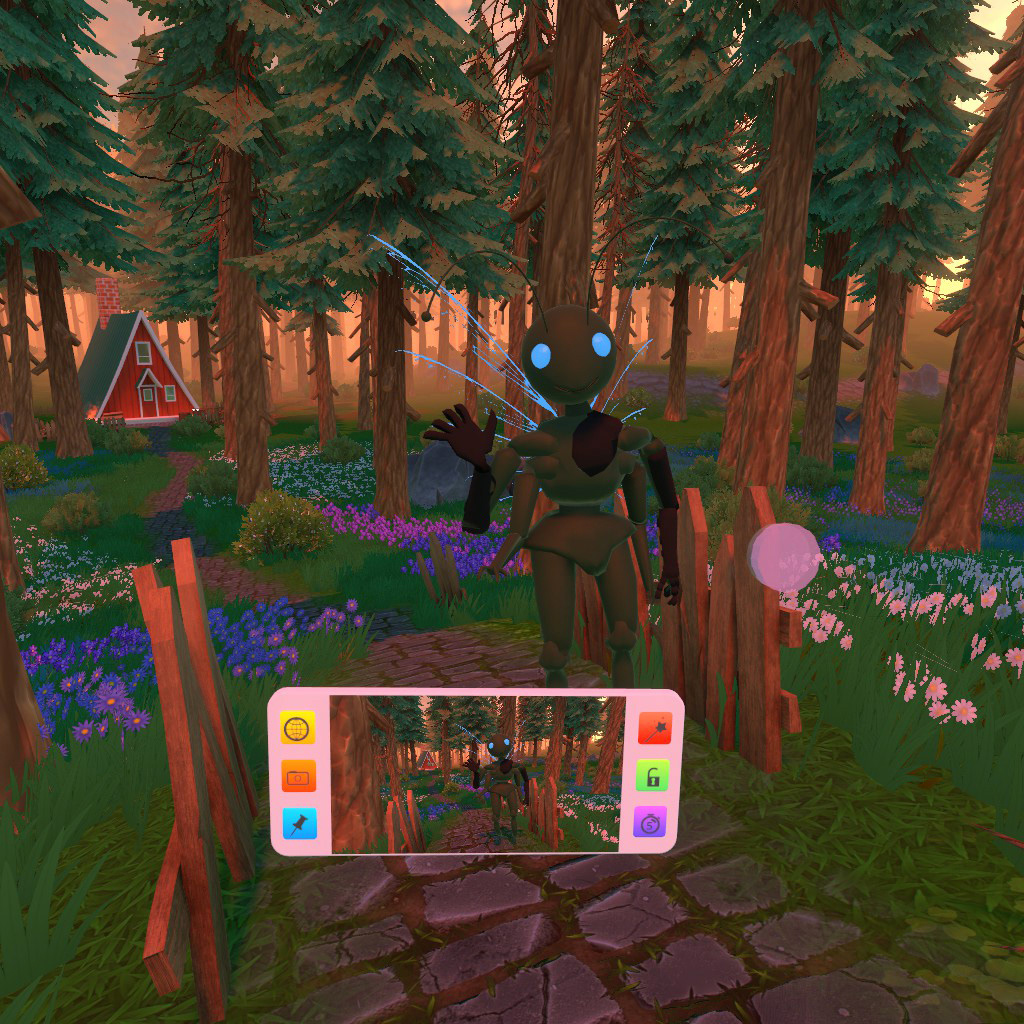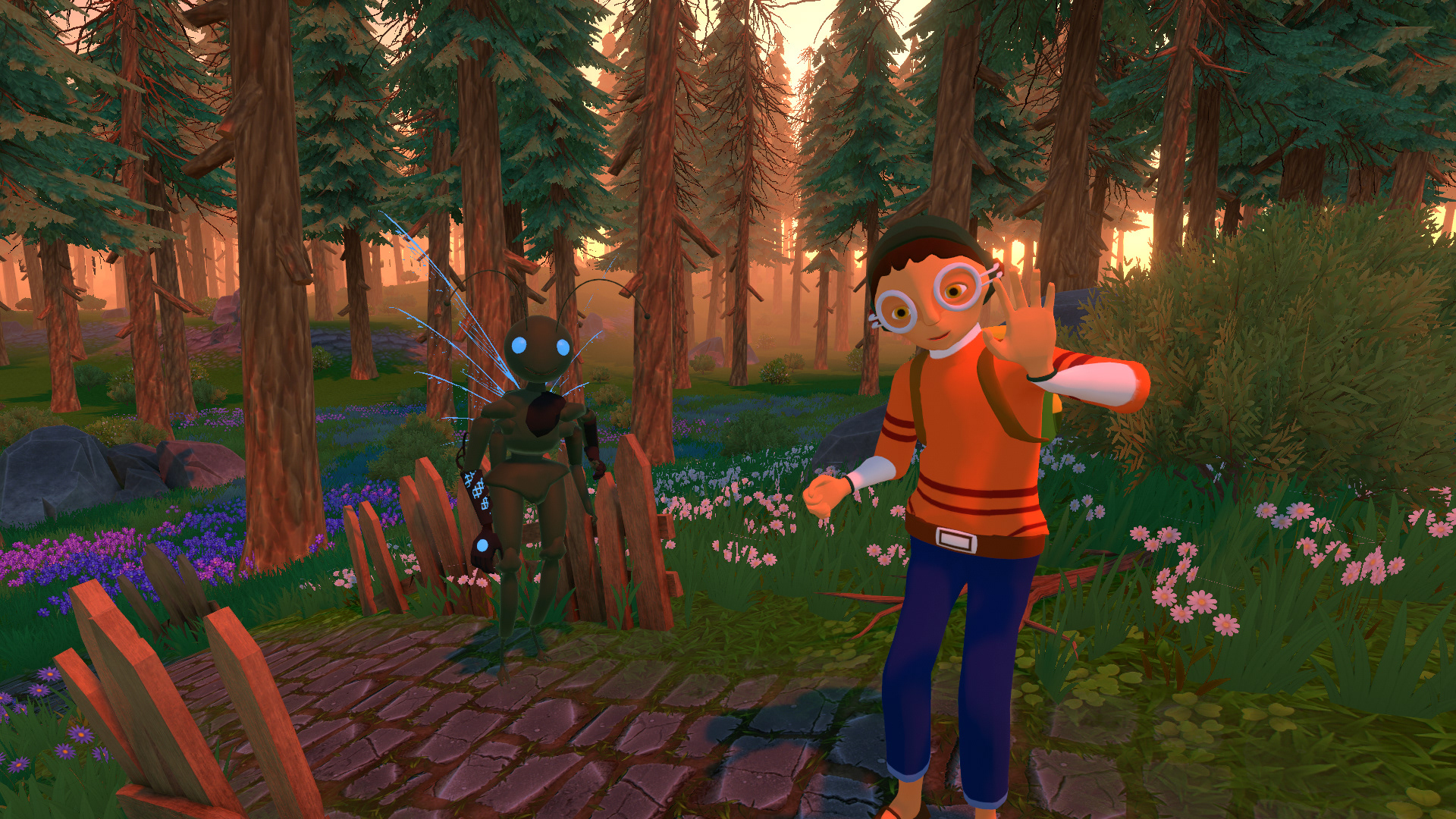 All my projects are made inside social VR platform VRChat.
My approach to directing and shooting inside VRChat is no different to real life. The pre-production process still includes the core principles of location scouting, storyboarding, casting, and scheduling. I shoot on location operating a handheld camera and go through a typical post-production process including mixing and grading. Of course, there are some unique differences to filming in VR, firstly I have never written a risk assessment…
VRChat has millions of user generated worlds to explore, which can be accessed instantly travelling via portals and the 'worlds' UI system. Often I will sketch a scene in a woodland setting for example, then shoot tests in 10 variations of a woodland / nature world to find a suitable spot. The audio of a location never impacted my decision to shoot there as VRChat allows you to mute the world ambience to hear just the voices, which makes sound recording simple!
Currently, I self-shoot operating (with my hand controllers) a virtual camera called VRCLens created by VRChat user Hirabiki, which offers simulated depth of field, aperture control, zoom, drone control and even peaking. It brings all the cinematic tools we use in real film cameras into VRChat. The benefits to shooting with this are obvious, and it's extremely freeing to direct using all angles of cinematography with no budget. Virtually Speaking, A Wider Screen and Club Zodiac were all filmed prior to VRCLens, using VRChat's default spawn-able camera.
In regards to casting and finding the stories to tell, social app 'Discord' is home to all the VR communities, so that has been my access for all projects. A Wider Screen & Club Zodiac were both discovered very organically through a lot of personal curiosity and experimental shooting with various communities found on Discord and through mingling inside VRChat. Those two films found themselves after a lot of observational filming and relaxed interviewing, however Virtually Speaking was my first project with a clear format which relied heavily on a compelling cast. I brought the shows cast together in many ways, most I had bumped into whilst creating the previous short films, some responded to a Discord casting call I had put out and others I found when out casting in VRChat's public worlds. For Virtually Speaking, it was important to me to have a diverse group of VR users, so I pulled people from all across the meta verse. For more information about Virtually Speaking please visit the project page.
If you have any queries or virtual production projects to pitch, please do not hesitate to contact me via email.
Above are a handful of behind the scenes stills from Virtually Speaking, made in partnership with Discover.film.